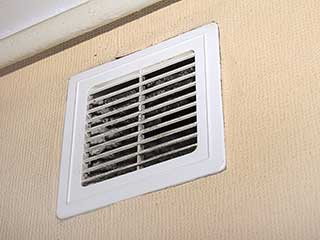 Does It Really Matter?
In short: absolutely! When it comes to lowering energy costs, and most importantly, keeping your home and family safe, regular dryer vent cleanings are absolutely a must. The lint and other materials that accumulate over time in the vent makes it difficult for the air to pass through, and as a result your clothing won't dry as fast as it's supposed to. This means your dryer will need to run longer to completely remove the dampness and waste energy in the process. The most pressing matter, however, is of fire safety. The lint trapped in the vent can start to burn from the high temperatures used and may eventually spark a blaze. That's why it's best to ensure that there's periodic cleanings done to avoid both of these issues.
We'll Clean Your Vent Thoroughly
Our professionals have been working in the area for years and use only the finest equipment available to ensure that your vent is completely clear of any materials. We dislodge the lint, dust, and otherwise and immediately suction it up so that it's cleanly removed and won't contaminate the air or make a mess. After we're finish your vent will be crystal clear and allow the air to pass through without any issue again, as well as removing the fire risk.
Replacements Are Also Available
A faulty dryer vent can be just as dangerous to you and your home as one that's dirty! If an accident has occurred that's damaged the vent by creating a hole, a disconnection, or any other trouble, our experts can assist you and get it replaced. This way there's no energy being wasted thanks to air escaping outward, or risk of the hot temperatures sparking a fire from an opening.
Let Us Get To Work
Rather than continuing to spend too much on your energy bill or risk a fire in your home, just call Air Duct Cleaning Canyon Country! We'll get your dryer's vent cleaned out quickly and easily so you won't have to worry. You won't regret it!